---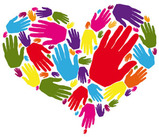 HOW CAN I HELP?
If you have a heart for service, Pastor Deb is seeking people who would be interested in serving in various areas of ministry, including the Youth Ministry, Nursery Workers, Welcome Committee, Lay Leadership, Trustees, Counting Ministry and Pastor/Parish Relations. These are not hard or time consuming ministries, but they do require a commitment. Please contact Pastor Deb at 724-745-5771 for more information.
---
'>


Every third Friday of the month we are blessed to be able to offer free community spaghetti dinners. We are always in need of helpers in the kitchen, as well as servers. High School students in need of volunteer hours are always welcome to come and get their hours in. The dinner runs from 4-6 PM, so you would need to arrive no later than 3:30 PM to receive your assignments. Please contact the church office at 724-745-5771 if you are interested. Thank you, and God bless!

---

​The Trustees have ensured the safety of our congregation by purchasing an Automated External Defibrillator, which is located just outside the sanctuary door. It includes the Pediatric as well as Adult Pads.

---
---
Social Hall:
Our beautiful and spacious Fellowship Hall is available for both members and non-members. Please contact the Church Office at 724-745-5771 for more information.




We Love Our Church Family! Come and Join us!
These pictures reflect our beautiful, historic church, our VBS weekends, our Christmas celebrations, Ladies Tea, our Calendar Party, our "Listen to the Music" event and many other fellowship opportunities we offer as we work together supporting our communities and each other!! You are invited to join us every Sunday morning at 8:45 AM for worship!!